Technological literacy is defined as having the ability to use, manage, assess, and understand technological products and systems.
The Standards for Technological Literacy (STL)* are meant to be a framework guide for student learning about our human built world. These can be used to help develop a curriculum. The standards are for grades kindergarten - grade 12; however, this site
is meant to serve as a resource of the K-8 standards.
For more information and to become involved,
go to International Technology Education Association (
ITEEA
) .
*"STL identifies
content
necessary for K-12 students, including
knowledge
, abilities, and the capacity to apply both to the real world. The standards in
STL
were built around a
cognitive
base as well as a doing/
activity
base. They include
assessment
checkpoints at specific grade levels (K-2, 3-5, 6-8, and 9-12).
STL
articulates what needs to be taught in K-12
laboratory-classrooms
to enable all students to develop technological literacy. The
goal
is to meet all of the standards through the
benchmarks,
which are included in
STL
. Standards are written statements about what is valued that can be used for making a judgment of quality."
Website created November 2016 |

Basic Engineering and Alternative Energy | EDUC6855 G01 |

St. Kate's University | Joan May
---
---
Photo: Transformer, Afton State Park. Afton, MN.
Powered by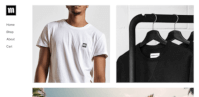 Create your own unique website with customizable templates.